How to change the profile of a module?
Solution:

To change the profile of a module, you must unpair your device. Then go to nearby devices and tap the device you want to change. 'Edit profile' and choose the correct profile. Add your device again.
Why changing the profile:

A different profile means different possibilities. For example, if you change the profile you can have 4 sliders to adjust a RGBW LEDflex. Change the profile to an other one, and you can have 2 sliders for a tunable white LEDflex. It is not possible for all the modules!
1. Open the app and go to 'Nearby Devices'
2. Open the module by tapping on it.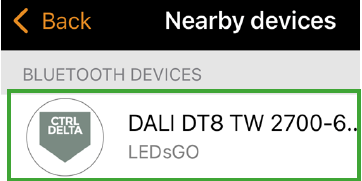 3. Choose 'Change Profile'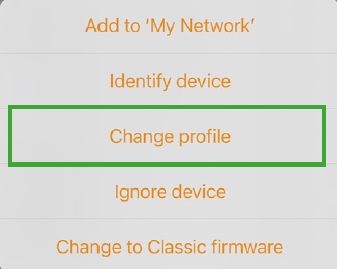 4. You will see the available profiles. If you no push on 'DALI 2ch Dim' icon the module will be reconfigured as a 'Dali 2ch Dim' device.