All products
Edge lit modules
---
These Edge lit modules aren't standard products. They are always designed for a certain product or purpose.
Feel free to contact us and we will reply with a solution.
• Modules available in different color temperatures and lumen output
• Impressive lumen output with a minimum of energy consumption
• Use of assymetrical lenses
• Modules on IMS base (Insulated Metal Substrate)
• Connection made by means of connectors (plug and play system)
• Easy and fast installation
Some examples: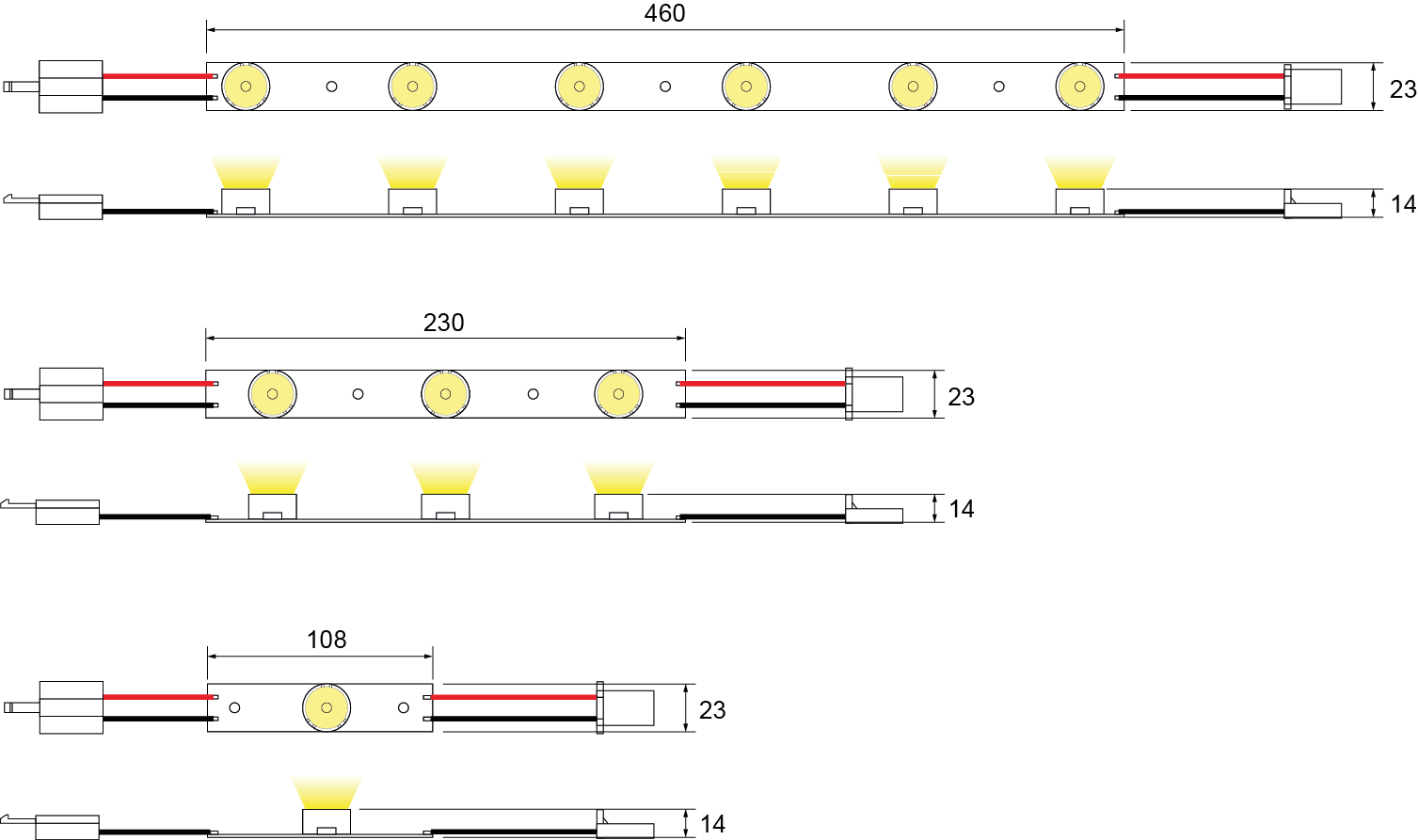 Accesories
1-10v dimming interface
Connected Light wireless interface
Dali dimming interface
Media/Downloads
These are all public downloads.
Login
for more information and data or
contact us
for more information.